About me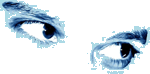 Hello! My name is Alessandra, on forums I´m purple or purpledoll.
I fell in love with Rhythmic Gymnastics, and with the web world, during the last period of university. I always loved this sport, but after Athens Olympic Games in 2004 I started saving photos and videos, and recognizing gymnasts... So I became a fan of a discipline so near art and dance...
At the beginning I followed only the international contest, enchanted by the elegance of Anna Bessonova, then I discoverd also the interesting world of the italian gymnastic. The first competition I watched live was the national category competition in Latisana 2005, and then I started publishing amatorial videos and photos of a very amatorial level!
I love many forms of art: music, singing, leterature, dance, painting, photographing... In particular, following this sport I developed a big admiration for the photographers who try to capture the movement. Now I bought a reflex camera, and I´m trying to take gymnastic's photos too...
The aim of this website is to make known the inner beauty of Rhythmic Gymnastic, a sport that´s neglected by tv and media in my country, and to show the results, sometimes incredible, obteined by the talent and the work of gynmnasts. So I decided to riunite here everything I created and collected following gym events in the last years: videos, photos, images...
I would like to greet all the people I met on forums and at competitions, and I would like to thank friends who support and sometimes feed my strange passion, with a particular thank to Alessandro!
I hope the world of Rhythmic Gymnastic will make you curious and enchante a bit you too!
Alessandra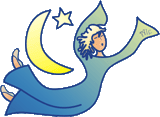 ---
Personal website: www.paginablu.altervista.org
Talk of gymnastic in english: www.rsg.net/forum